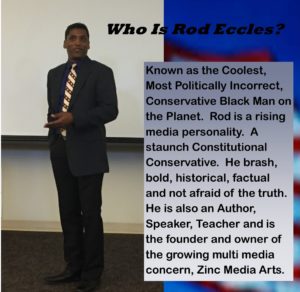 Rod has lived or visited the nations of Greece, Spain, Italy and Turkey. His father is a 21 year veteran of the United States Air Forc
e and saw active duty in Vietnam and Thailand. Rod is a strong Con
stitutional Conservative. Rod believes in God, Family, Country, and the right to the pursuit of happiness. Rod believes in the Constitution of the United States of America and that the Founding Fathers were on the right track when they created and established our nation. When people meet Rod they describe him as being logical, factual, truthful, and historical.
Rod is an entrepreneur having started a successful landscaping business while living in NY State. That expe
rience helped him launch a successful Dry Cleaning Service called Cleaner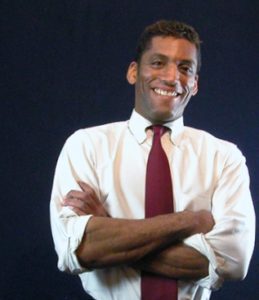 Solutions which was a door to door dry cleaning service. Now Rod owns three businesses titled Zinc Media, Zinc Marketing, and Zinc Agency. Rod is also a weekly contributor with CNS News, The Lonely Conservative, Conservative Base, Dr. Rich Swier, Bugle Call Common Sense Politics, Clash Daily, Pundit Press, Friends of Liberty, Lady Patriots, The Intellectual Conservative, American Action News, The Tea Party Patriot Couch, Western Free Press, Washingt
on Weekly News, Liberty First News, Free Patriot Post, Conservative Feeds, Powdered Wig Society, Universal Free Press, and Raw Conservative.